This has been an amazing summer!  I got married in June, honeymooned in Canada in July, and became a Pinterest-addict AGAIN in August!  So now that my summer has come to an end, I'm getting excited about all the new books to read and activities to do!  Here is my newest book that I can't wait to share with the kiddos!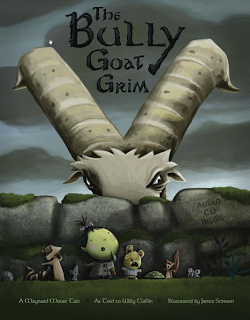 Click 
here
 for more information about this wonderfully funny story!
So now that my summer has come to an end, I am in full "Oh My Goodness" mode!  Even though I come back a week before the teachers, there are so many things to do, and the feeling that there's not enough time has already started filtering in.  The to-do lists are getting longer and longer, but that's okay!  Things eventually all get done.  It's all about prioritizing!  So the first thing to get ready for is Open House.

Generally the library doesn't get many visitors on Open House, and I mainly stay at the front of the school where our entrance is and help greet parents, and give enormous hugs to the kiddos.  Some teachers actually give their kids a Scavenger Hunt to follow, and I'm one of the stops they make, which I think is pretty cool!

I try to have a table with some information about the library, tips for helping with reading, as well as a sign up sheet for volunteers.  I also make a brochure for the library which includes FAQ and a list of our databases with logins and passwords.  Here's what our brochure looks like: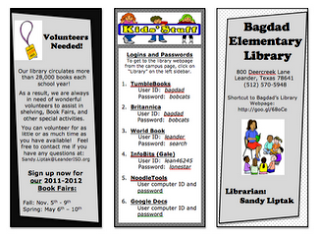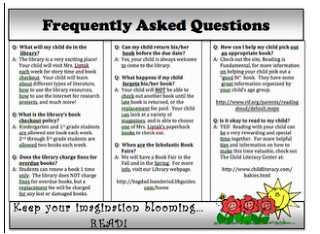 I copied them on lime green paper, and folded them in a tri-fold to make them easier to hand out.