Want a fun way to help students be successful next year?  Encourage reading with a summer reading challenge!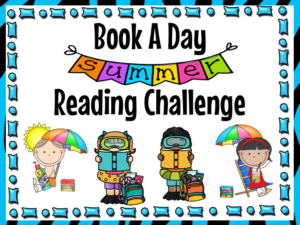 Educators know the dangers of students not reading during the summer, and we even have a term for it…the dreaded "summer slide".  I always talk with my kiddos about the importance of continuing their reading before we leave on any break, but especially right before summer vacation.  I share studies that have been done and articles that have been written (such as this one or this one) just to show them that this isn't something "Mrs. Liptak is just making up because she loves books so much!" (Although, that is true!)  So, in order to help my kiddos not lose all the hard work they've put in this year to improve their reading, I created a Summer Reading Challenge.
I wanted to make something fun, that was easy to use, and that would, most importantly, help encourage them to find new and exciting books to read throughout the summer.  I loved the idea of Donalyn Miller's "Book a Day" Challenge,  so I decided to incorporate that into our own summer reading challenge! (If you're interested, you can learn more about this by watching her Kickoff Video for 2017 here!)
When I first started creating the brochure, we had just finished our Spring "Happy Camper" Scholastic Book Fair, so I began by using that theme.   I included google links to all our ebooks that we have and the databases that we use.  Here's what it looked like:
A summer reading challenge for upper grades with a blank calendar inside where students can write in the titles of the book(s) they are reading.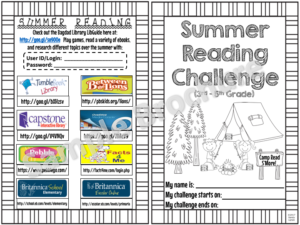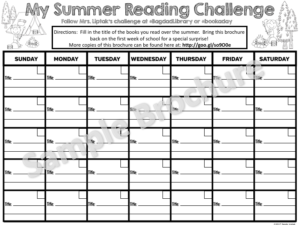 A summer reading challenge for lower grades with a "road map" where students can color in pictures of a s'more to represent the books they have read.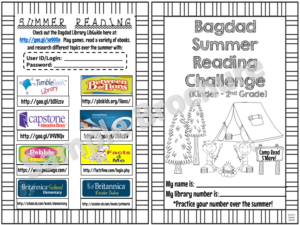 We handed these out to our students on the last week of school and explained that if they returned it completed during the first week of school they would receive a small surprise (smelly pencils, fun bookmark to color, etc.)  Seeing how excited the kids were when I showed them the brochures made me think that this might be useful for other librarians, teachers, or parents.  So, in hopes of making this usable for anyone, I created a generic version in both a beach theme and a camping theme.  These have various online ebooks and databases that are accessible for everyone.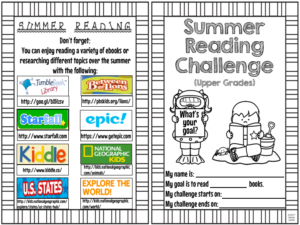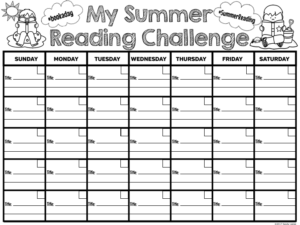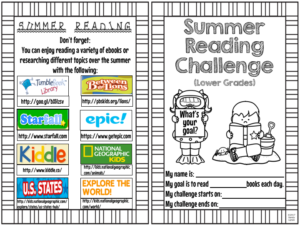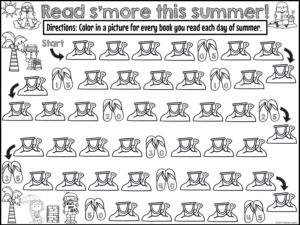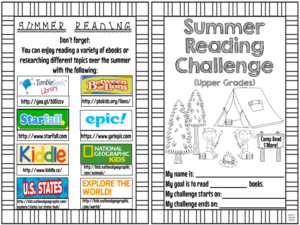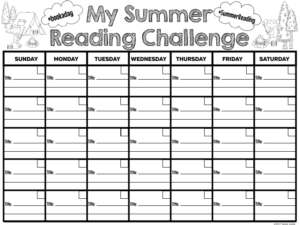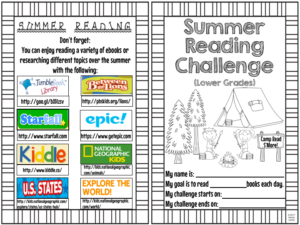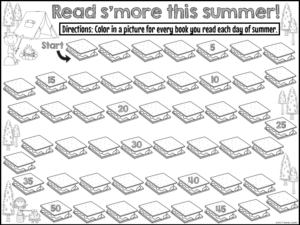 I also included editable versions where you can insert your own ebooks and/or databases and even personalize it with your school or child's name.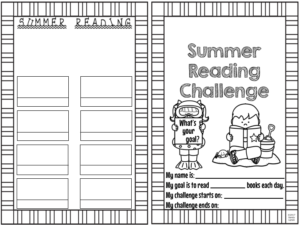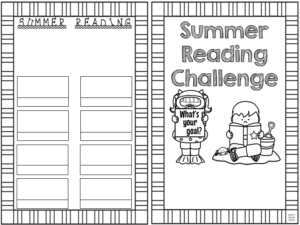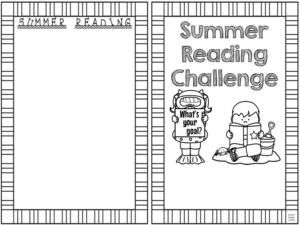 I hope these challenges help your kiddos be successful in their summer reading!  It's available both here and on TpT.
I'd love to hear how you encourage your kids to read over the summer!
Sandy