July 2017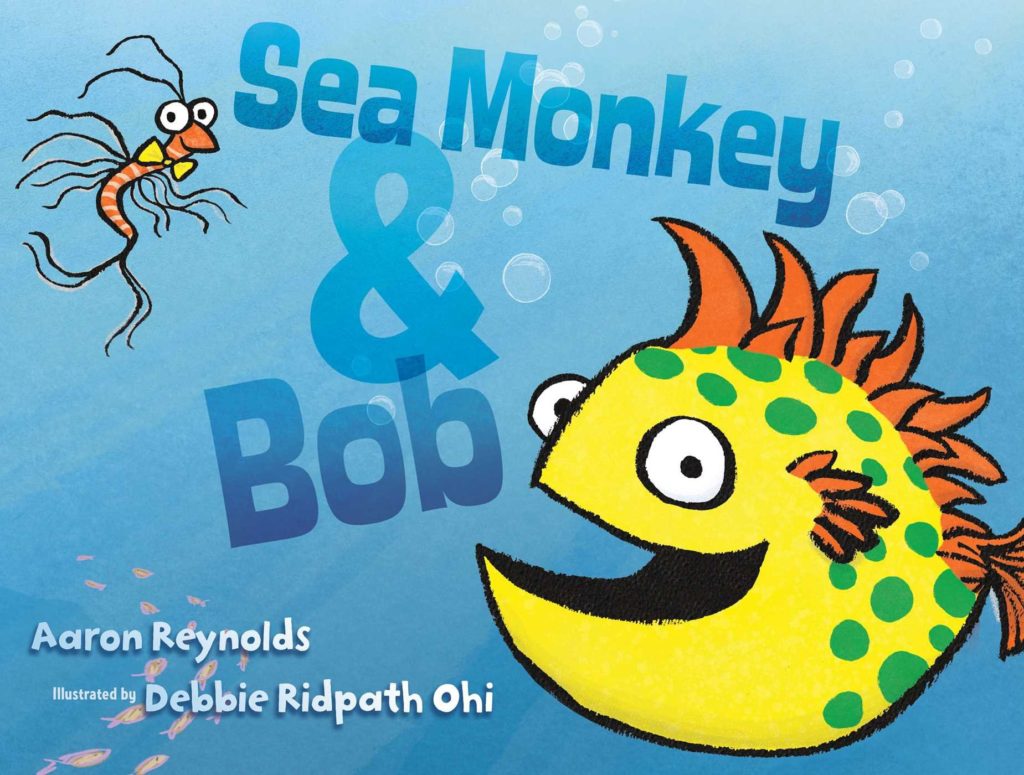 Sea Monkey & Bob
Author: Aaron Reynolds
Illustrator: Debbie Ridpath Ohi
Summary: Sea Monkey and his pal Bob the puffer fish both have very strong fears. One is afraid that he will sink, while the other is afraid that he will float up to the surface of the ocean. Will they find a way to help each other with their fears AND find a way to enjoy life in the ocean? You and your child will be sure to smile at the humorous illustrations in this book!
Recommended Ages: 3 to 8 years
Themes, Skills, & Concepts: This would be a good book to use to talk to kids about fears and how to overcome them. It could also be used to research unusual fish in the ocean.
Extension Activities: Here are some fun activities to do with kids! Click here!