September 2017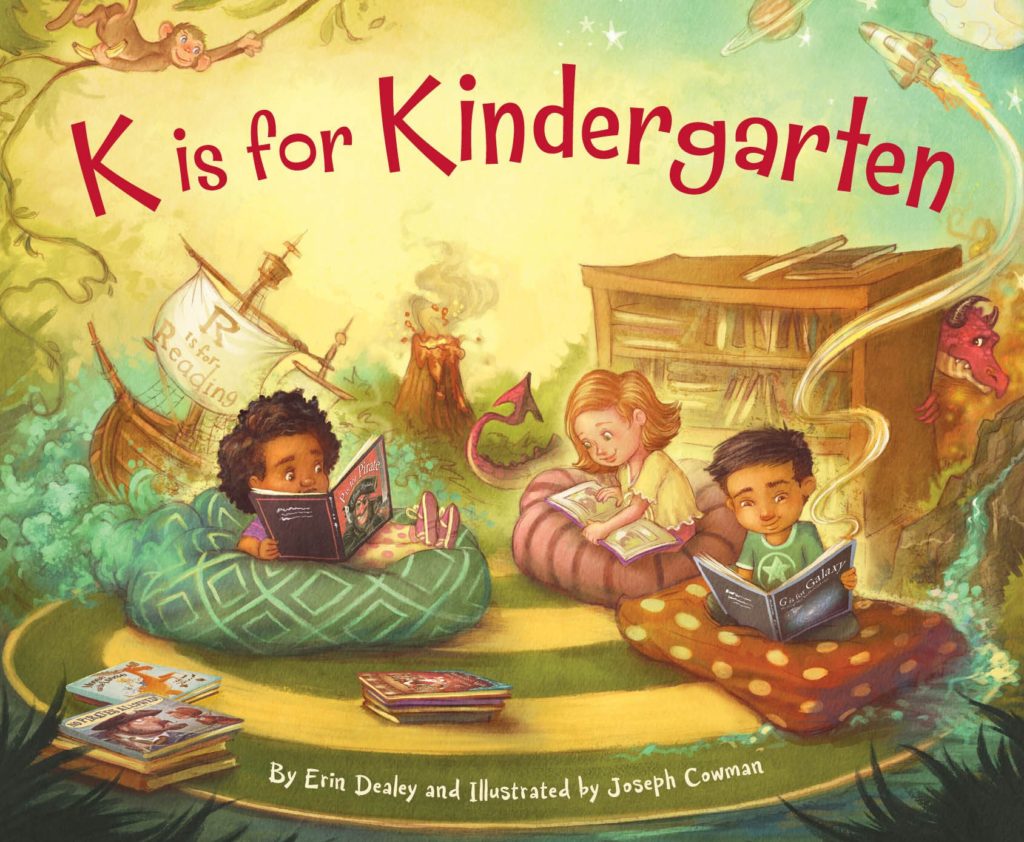 K is For Kindergarten
Author: Erin Dealey
Illustrator: Joseph Cowman
Summary: This ABC book about kindergarten is not just for students, but also for parents and teachers! Each alphabet letter has a short poem introducing kids to what kindergarten will be like. But each page also has activities for parents and teachers to do with their students!
Recommended Ages: 4 to 6 years
Themes, Skills, & Concepts: This is a great book to use to talk about getting ready for Kindergarten and the alphabet.
Extension Activities: This book is filled with fabulous activities that you can do with your kids!