June 2017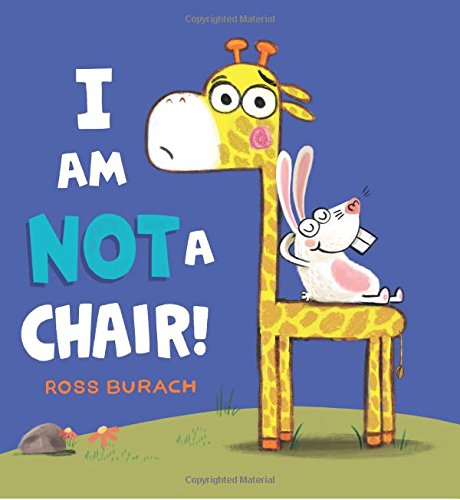 I Am Not A Chair
Author: Ross Burach
Illustrator: Ross Burach
Summary: Poor Giraffe…it's his first day in the jungle and things are not quite going the way he expected. Instead of getting to know the other jungle animals, he is misjudged as a chair. You and your kids will surely end up laughing as Giraffe tries everything he can to show that he's not a chair.
Recommended Ages: 3 to 7 years
Themes, Skills, & Concepts: This would be a good book to use to talk about paying attention, but also can be used to teach kids to look at things in new ways.
Extension Activities: Check out these fun storybook activities. Click here!