June 2016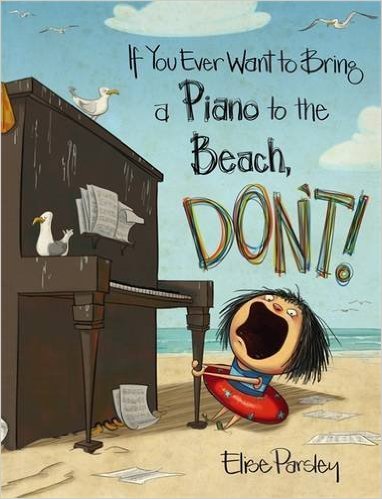 If You Ever Want to Bring a Piano to the Beach, Don't!
Author: Elise Parsley
Illustrator:
Summary: Getting ready for a fun day down at the beach should be an easy thing to do, but not for Magnolia. Instead of bringing the expected things like buckets, shovels, and towels, she decides she HAS to bring her piano! Follow along as Magnolia problem-solves how to get the piano to the beach and most importantly, how to keep it clean! This book is sure to have kids laughing out loud!
Recommended Ages: 4 to 8 year olds
Themes, Skills, & Concepts: Predictions and problem-solving