Taking care of books is an important lesson to go over with the students in the beginning of the school year.  I usually start out reading the book "Mr. Wiggle's Library" and "Mr. Wiggle's Book" by Paula M. Craig and Carol L. Thompson. 
I found this really cute idea last year (I'm trying to find out where I saw this, so if someone knows, please let me know) to create our very own "Mr. Wiggles".  I used a green airplane neck pillow that I found in the dollar aisle at Target (love that aisle!)  Here's what our final "Mr. Wiggle" looks like.
He stays up on top of our board so that he can keep an eye on the kids and make sure that they are taking care of their library books.  
We read the story and discussed how to keep our books safe.  Then I gave them each a bookmark that I made to color and take home to share with their parents.  
**I updated the file in July 2015 to include an alternative back page for the bookmark where students can practice their library number.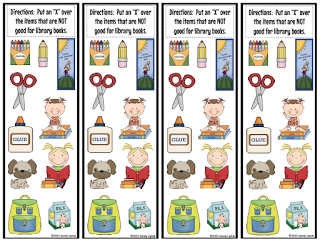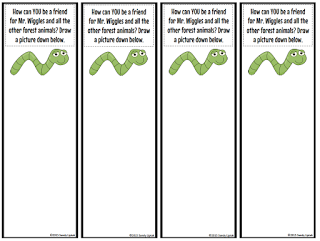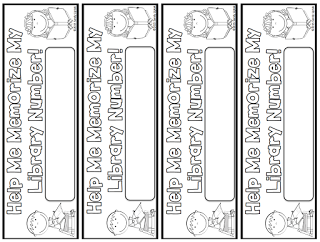 You can get this bookmark to use in your classroom or library here at my
I also came across these two other resources that I LOVE!

The first one came from Katherine's blog Kindergarten…kindergarten.  It's a fabulous book that you can print from her blog for FREE.  Each page has something "sad" that happens to the library book, and you actually DO that on the page.  For example, on one page it says that someone scribbled all over froggy. So you actually take a marker and scribble all over the page.  When the kids see that, they totally freak out! I thought this was perfect to use with my Pre-K and Kindergarten students.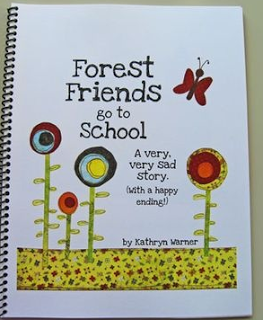 I created a quick bookmark that the students can color to help them remember to keep their books safe and NOT do the same mistakes that had been made in the book.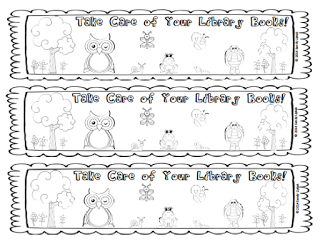 I also created another page that you can copy on the back of this bookmark to help the kids start practicing their library number.  (Our students are encouraged to learn their library number early on as it's also a part of their computer login.)  I have a 10-key pad by the checkout computer and students learn to type their number in and scan their books.  It's a slow process in the beginning, but once they get it memorized, it sure helps!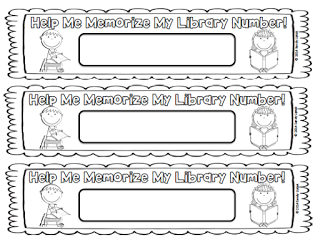 Finally, I added in a quick sequencing activity to review the book, and cutting and pasting is always a good skill to practice with kindergarten kiddos!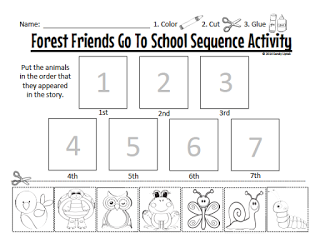 Another great resource I found was a variation of the children's book "Animals Should Definitely Not Wear Clothes" by Judy Barrett.  The variation is called "Animals Should Definitely Not Borrow Library Books" and can be found here.
I decided to use this with my 1st and 2nd grade students.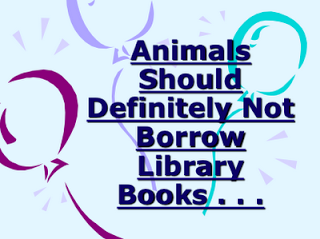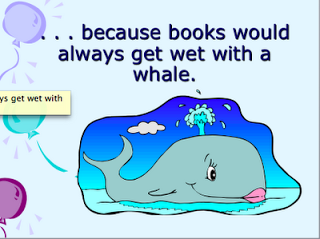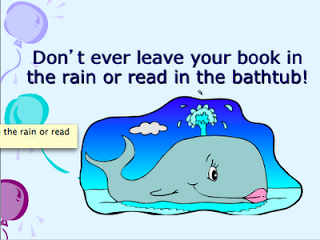 After we read the book and discussed how to keep their book safe, I gave them the following paper to work on after they checked out their book.  I'm going to have their teacher collect all finished papers, and then I will bind them together to make a class book for their classroom library.  They seem very excited about this!