Teaching poetry is part of the curriculum for all grade levels K-5 at our school.   Over the past three years, I've taught it in a very general manner, but this year I wanted to find a more meaningful to introduce key concepts and vocabulary terms to each grade level, while at the same time building upon skills from one grade level to the next.
     In order to do this, I organized my unit into three main sections.  
Section #1 (with green backgrounds) includes Poetry terms that I will be focusing on with my Kinder and 1st grade students.
Section #2 (blue backgrounds) will be used with 2nd and 3rd graders along with the previous green section terms.  
Section #3 (orange/yellow backgrounds) will be used with my 4th and 5th graders, but they will also be responsible for the terms in the previous two sections.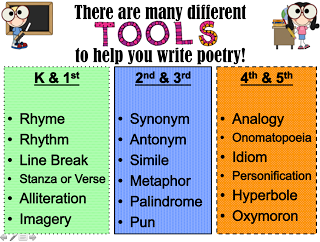 Each section contains six vocabulary terms, their definitions, and examples that I wrote to model each term.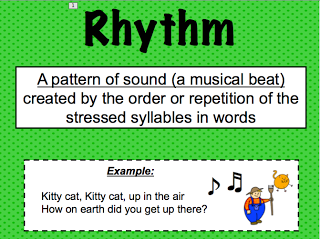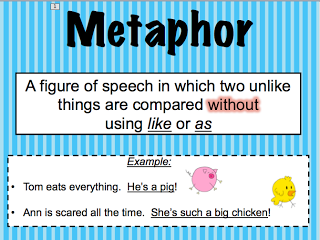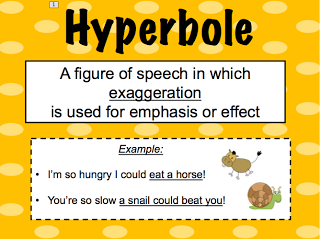 At the end, there is a "Show What You Know" quick review quiz that you can do immediately afterwards with your students.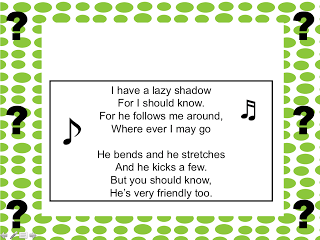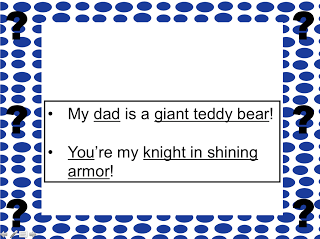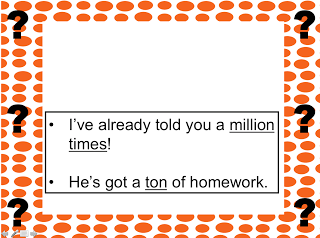 I printed each page out as a poster, but then I also printed smaller versions of each page (two to a page) to use as an informal assessment tool.  I simply hole-punched the cards and put them on a ring.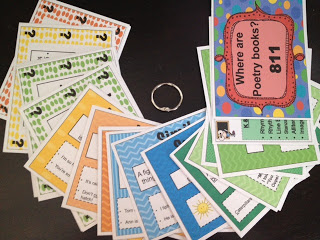 When students came up to check out their books, I gave them the definition and they had to come up with the correct vocabulary word.  You could also give them the word and have them describe it or give the definition.
     I ended up saving four different versions of the PowerPoint to use with my students.  One for Kinder-1stwith only the green teaching and review pages.  A second version for 2nd-3rd with the green and blue teaching and review pages. The third version had all the pages for 4th-5th grade.  The fourth version has only the definitions and examples, no vocabulary terms.  This way, this can be given to students to help them practice.
     If you are interested in this unit, you can find it here on my website or at my TpT store.   Let me know if you try it out with your students!  I'd love your feedback and any suggestions you may have on how I can make this better!
Sandy Liptak
Updated 7/1/17:  I've been working on a new graphic organizer for my poetry lessons with my kids.  Here's a quick preview!  What do you think?  You can read about it
on my website here
!