Well, our Spring Book Fair is underway, and things are pretty hectic.   I decided to not do the theme that Scholastic was promoting (Story Laboratory) and went instead with my end of the year "Summer Luau" theme.  I used to always decorate my classroom like this for the last 2 weeks of school, so it always puts me in a good mood to see my decorations come out again.  Plus, I don't have to worry about "making" many decorations as I have most of it already.  
Here's what the inside of the library looks like.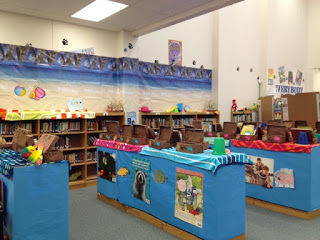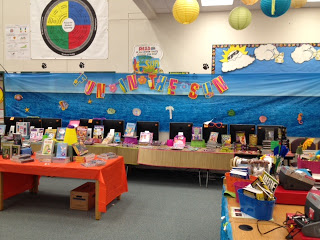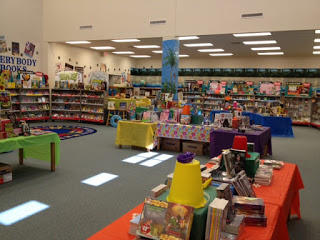 The only thing I do create is a different display for my front entrance door. 
This year's idea came from the response that I got from my Fall Bookfair's "Log cabin" decorations.  Everyone loved the logs I made out of rolled up toilet paper, so I thought I could do something similar to make a tiki hut.  
I found this idea on Pinterest and thought it looked really cute!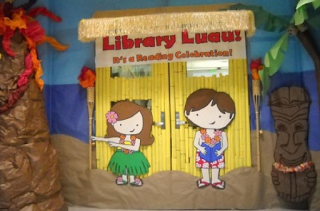 I think it turned out pretty neat, and the kids seem to really like it!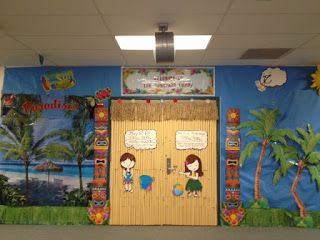 I've had many parents coming through buying books for their child's teachers, which makes me happy!  To help support Teacher Appreciation Week, I've put almost all my items on sale through Friday in my TpT store and at Teacher's Notebook.  Enjoy!