I've been wanting to put Folktale labels on the books in my 398.2 section for a while now, but I just never seem to find the time to get it done. (Anyone else have that problem?!)   But this summer I set a goal to update the signage in my library in order to make it more user friendly for my students (and faculty).  I was very fortunate to have the help of a dear friend who had just retired.  She offered to come into the library to help me with some projects, and I jumped at the chance to get my folktale labels done!
The first thing we did was sort through all the books. (Whew! I had a lot!) and then we divided them into 5 categories: Fairy tales, Fables, Myths, Legends, and Tall Tales.   This was the longest part of the process because we sometimes had to read the book to determine which type of story fit it best.  I ended up having a few books leftover that were anthologies, so I put them to the side and decided to label them "Folktales".
I started looking at library supply companies for labels, but ran into some problems.  I already had labels for Fairy Tales, Tall Tales, Myths, and Folklore…but I couldn't find anything for Fables or Legends. 😥
So, what do you do when you can't find what you need?
Create it yourself, of course! 😂
So, that's just what I did!  Since the ones I had already purchased had a pastel background, I kept with that same theme. That way they would match.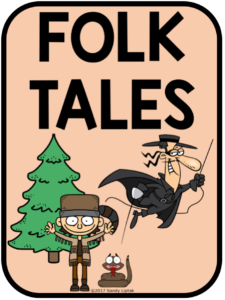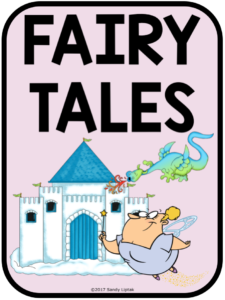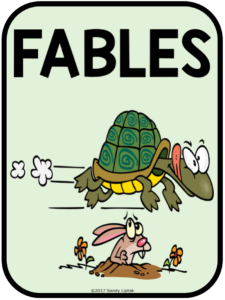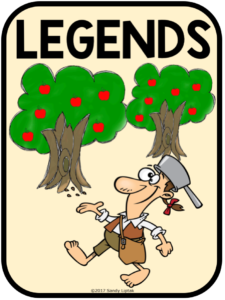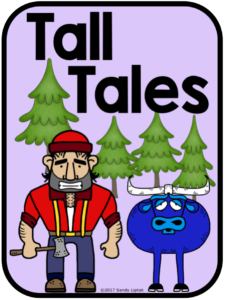 But, I'm a "bright" kinda girl, so I also made them with a bright colored background.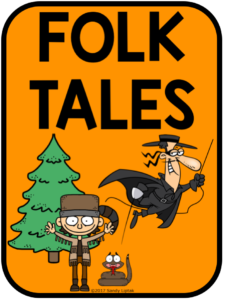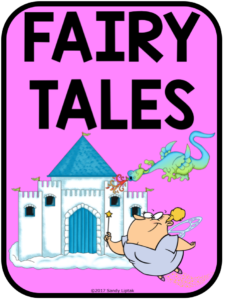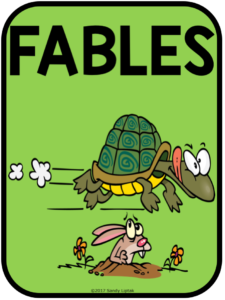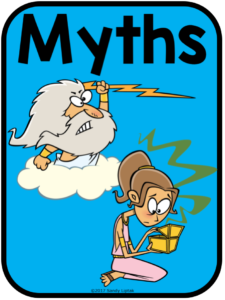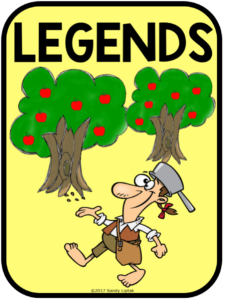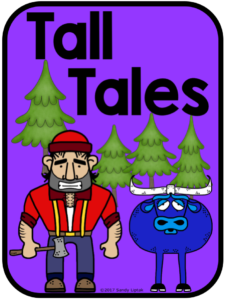 Each version, bright and pastel, includes a sheet of 56 labels that you can simply print out on regular paper.  I figured most people would be putting a label protector over the label anyway, so I decided it would be easier to just print out on regular 8×11 paper. (I've always struggled with printing things on labels, and didn't want to have to waste time reprinting or going out to buy more labels.)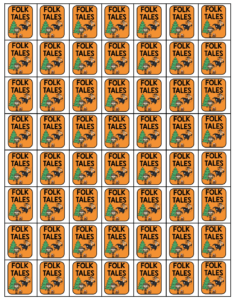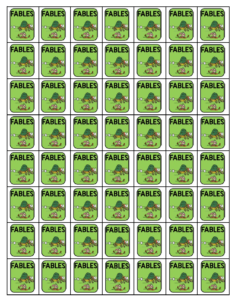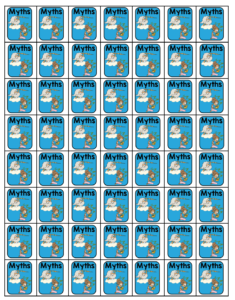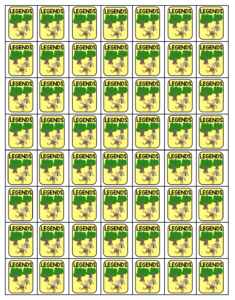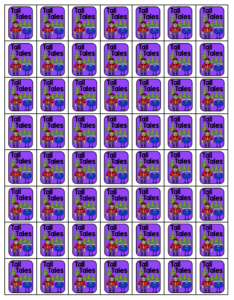 The last thing I did was create 8×11 posters of the words and the definitions so that you could use it as a teaching device.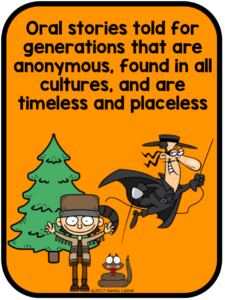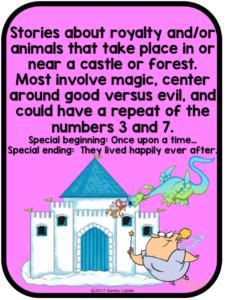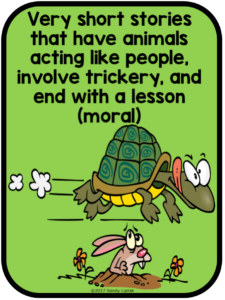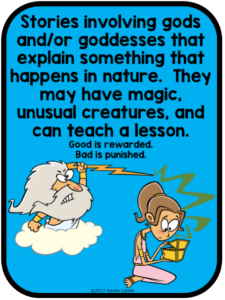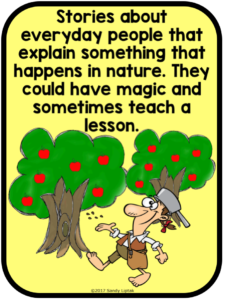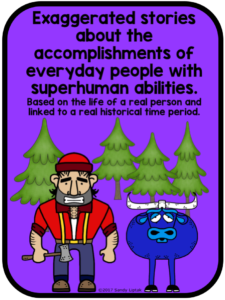 If you're interested in adding Folktale labels to your 398.2 section, you can find everything you need here at my TpT store.  The best thing about this is that you will ALWAYS have the labels and when you need more, all you have to do is print them!  No ordering and then waiting for them to be delivered!
Here's what my bookcases look like now that everything is labeled.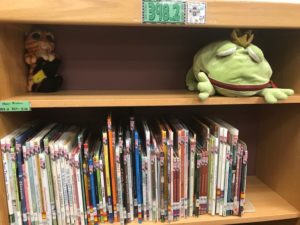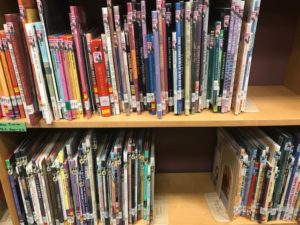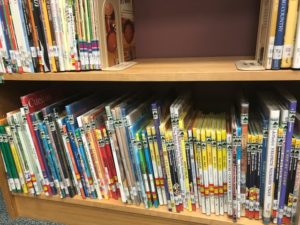 I hope you find these useful in organizing and labeling your 398.2 section!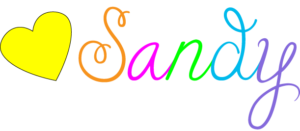 PS:  If you're interested, you can check out my other Folktales activity here!