The end of the year in the library brings many stresses, but the biggest one for me is how to get library books returned at the end of the year.  I've tried making announcements in the morning and handing out certificates for classes to post on their door showing that they have turned everything in (you can read more about that here) , but this year I decided to go one step further.
On the front of our library doors, I put up this collection of signs to help advertise and make the school aware of how many books were still needing to be turned in at the end of the year.  My hope was that as parents came and dropped off or picked up their kids, or as teachers dropped their kids off at the library, it would help remind them to look for lost books.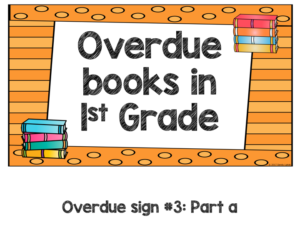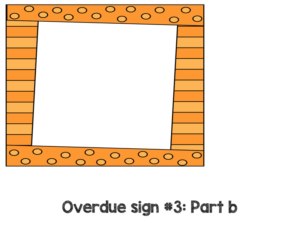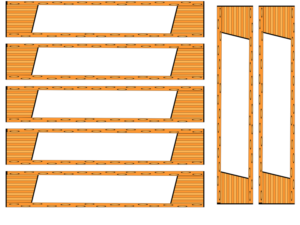 Here's how our display looked this year.  (Note:  We had just finished our "Happy Camper" book fair, and I was asked to keep it up for the end of the year.  So I decided to combine that theme with these signs, as you can see in the pictures below.)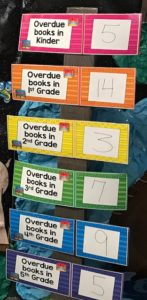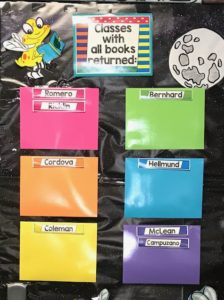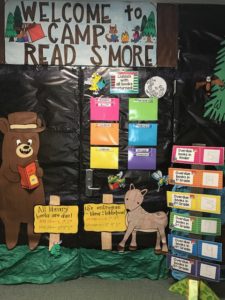 On the first morning, I got a few students who stopped to look at our totals, but there was a bigger crowd on the second day!  I was quite tickled when I heard two students talking and one of them said, "Oh, we're in the lead!  Let's go see if we can find more lost books in our classroom library!"  Hey, ANYTHING that gets them looking for books and even better, FINDING them, works for me! 
If you are interested in setting up this display for your school, it's super easy!  You can find everything you will need here at my TpT store.  I also included some new certificates that you can give to classes that get all their books turned in.  (There's a large one for the FIRST class in each grade level, and then matching smaller ones for the other classes in that grade level.)  There are certificates for Pre-K through 5th grade, but I also included editable versions so you can adapt it to fit your school.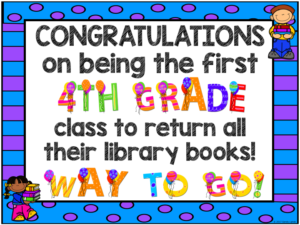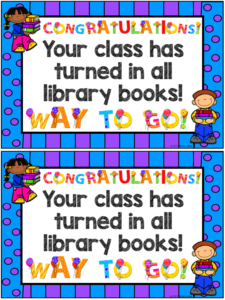 In addition, I included several morning announcement templates that you can quickly use to help remind kids each day to find their library books.  I also included editable versions so that you could make it work for other grade levels as well.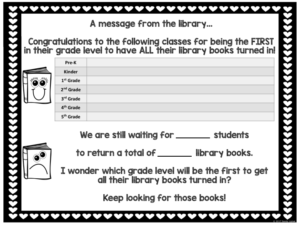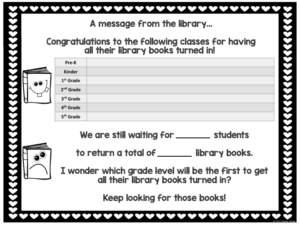 I hope this helps you get most (if not all) your library books back at the end of the year!  Keep me posted!